Effective washing of curtains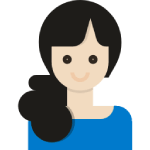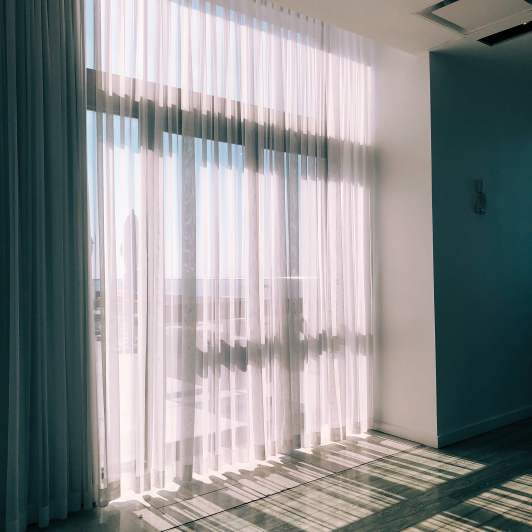 Washing curtains will not be troublesome or time-consuming when you learn a few important rules.
Frania advises
How to wash to wash curtains?
We all know what fantastic properties curtains can bring to any home. They can diffuse light and even block it. Curtains and drapes are an investment for your home, so proper care is extremely important.
Every day, curtains and drapes are exposed to dust and dirt, which can affect their aesthetics as well as durability, so they need a little care from time to time. And knowing how to wash curtains can be surprising.
Clean curtains without removing
We know how arduous and exhausting it is to take off and put on curtains and curtains from the curtain rod, so in order to keep them clean and get rid of mites, it is good to vacuum the hanging window decorations with a vacuum cleaner once in a while. Use the weakest suction power, which will allow us to remove dust and possible hair from them. Then use a steam iron to get rid of the mites.
These are ad hoc methods aimed at maintaining the good condition of our window decorations. However, remember that you need to do a wet wash a few times a year, and we have two ways to do it
Hand wash
Our curtains often have beautiful decorative elements in the form of pearls, sequins, fringes and strings, which makes it difficult to wash them in washing machines, for fear of damaging them.
In order for our curtains to regain their shine, you should start with soaking them in warm water, but not higher than 40 degrees, with a small amount of detergent. The time of such soaking is about an hour, after this time, replace the water with clean water, add the appropriate detergent again and gently surface and immerse in this solution so as not to damage the decorations. Use the available preparations for washing curtains, they have washing but also whitening properties, and after using them, such a curtain is more susceptible to pinning and forming in the window.
After rinsing, gently squeeze the wet curtain and hang it so that it drips off excess water.
We never dry the curtain before hanging it, if we hang a damp curtain in our window, it will form nicely for us and will not have creases.
Machine washing curtains
It may come as a surprise to everyone, but before washing in the washing machine, just as before hand washing, soak the curtain for about an hour in warm water with detergent. This will soften the dirt hidden in the fibres. Before putting it in the washing machine, it is good to protect all elements that can damage the curtain and the washing machine, such as: clips, hooks and protruding decorations. However, it is most convenient to put the folded curtain in a special laundry net. We wash at a low temperature, up to 30 degrees Celsius on a program designed for curtains, and if your washing machine does not have one, select a program designed for delicate items. Set spin to a maximum of 800 revolutions per second, which allows you to put the curtain on the window right away, and they will straighten themselves and there will be no need to iron them.
Is it worth drying curtains in a tumble dryer?
If you want to dry your curtains in a tumble dryer, you must remember about a few important rules.
Don't cram too many curtains into one dryer. Let the curtain dry but not crease. If you plan to dry the curtain in a household dryer, it is best to dry one maximum of two curtains in one cycle (depending on their size.
If you're going to the laundromat. The matter is simpler, because usually in such laundries we have much larger dryers at our disposal.
The next important thing is the temperature. We choose the lowest available temperature. Most often, in home dryers, we have a special program for drying curtains. In self-service laundries, we simply select the lowest drying temperature.
And most importantly - we do not dry the curtains dry. Hang slightly damp curtains on the window. Then we will avoid unnecessary creases and ironing.
Which detergents to choose for washing curtains?
There is a whole range of curtain washing agents available on the market, most of them with the addition of bleaching agents and sodium compounds. However, remember not to use such agents when washing colorful curtains or in different shades. You may as well use traditional washing powders and gels, but remember to use them in smaller amounts, the structure of the curtain causes aeration of the water-detergent solution, which results in too much foam.
Home ways for perfect curtains
One of the interesting ways is to add vinegar and salt to the soaking of curtains, the purpose of which is to whiten our window wonders and stiffen them so that they lay beautifully.
You can add a glass of vinegar to washing in the washing machine, which will soften the water and make it easier to wash and whiten the curtains, and it will also have a good effect on our washing machine if we have hard water.
We know well that curtains absorb odors from the environment. To get rid of them, add lemon juice or baking powder to your washing.
A quite original and ecological way is to add cleaned and crushed egg shells to the washing machine, placed in a cotton bag, it is an effective way to get rid of yellow discoloration on our curtains.