How to wash a down jacket?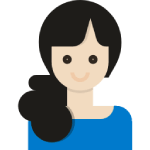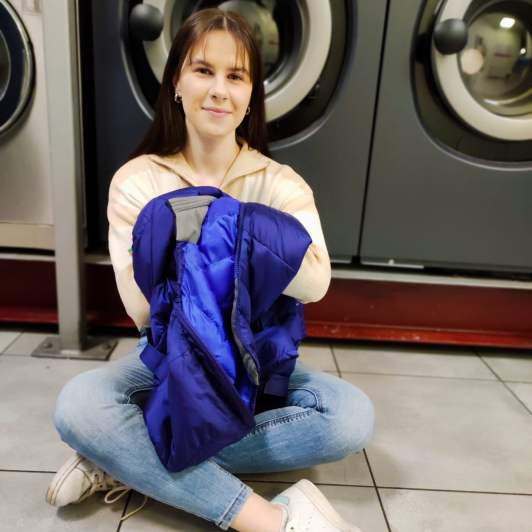 A lot of people ask us how to wash a down jacket. When you wash at home, it often happens that after washing the jacket does not look like before, it is not so fluffy anymore. In order to wash the jacket well, an ordinary household washing machine is not enough, but a professional washing machine and dryer.
Spring is approaching in big warm steps, it's time to hide our warm down jackets. But before we hide them, they need to be washed so that in the next winter season we can reach for a clean jacket in the wardrobe.
Hand or machine wash?
Good quality down clothing is a big expense, so it's good to know how to wash it so as not to damage it. We advise you to take advantage of the convenience of a washing machine, especially since more and more new washing machines have specialized programs for washing such clothes. It is very important to use cold temperatures below 40 degrees Celsius and a delicate program. Of course, we follow the manufacturer's recommendations on the label.
It is very important to close all zippers and turn the jacket inside out - this will protect it from mechanical damage. Larger dirt on the sleeves or on the collar should be cleaned beforehand with a sponge soaked in a preparation for washing down clothes.
An element conducive to securing the quality of our down jacket is gentle spinning. Remember to spin 800 revolutions per minute, thanks to which the filling will not break or damage, and its properties will still please the owner of the jacket.
How to wash a down jacket?
Down clothing should be washed in detergents intended for this purpose. An additional advantage of some detergents for washing down jackets is the impregnation that creates a hydrophobic layer. It protects our clothes from getting wet on rainy days. Do not use powder or capsules, and even more so softeners - they cause the fluff to compact and stick together, which under their influence loses its properties. You can buy the appropriate funds at Frania Cafe.
How to dry down clothes?
All down-filled textiles can and even should be tumble dried. This provides our down clothing with super aeration of the down filling. In addition, it is good to throw a few tennis balls in the dryer. They break up and evenly distribute the down. Remember to dry down jackets in dryers with cool airflow. Hot air can damage the structure of down. If you're going to our self-service laundromat, you'll need 40-60 minutes of low-temperature drying to dry your jacket well.