From Wawel to Kazmierz - or what Stradomska Street hides in it
This time your guide Frania Cafe will tell you about what she knows best. ,,Frania" is best known for doing laundry and coffee, but we'd love to tell you about our neighbors. If you have already visited Wawel and plan to go to Kazimierz, the shortest way is through Stradomska Street. What you can visit here ?
Sightseeing and museums
Bernardine Church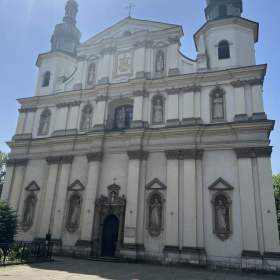 Built in 1659- 1680, it is worth a look here to see, first of all, a large-scale painting depicting the dance of death. In its center we see a dancing circle of women from different states, from the empress to a peasant woman, holding hands with skeletons....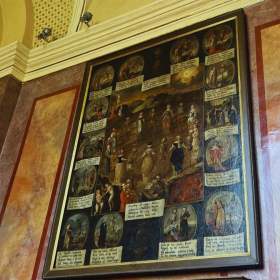 Flipper Museum
A wonderful collection of flippers and video games dating back to the 1950s. More than 80 different games on 300m2. Ticket price includes unlimited play on all machines. A great place for an outing with a group of friends, with the other half or with kids, simply a place for everyone! A large selection of games, games from the 70-80s will provide you with great entertainment. . When buying I strongly recommend to pay extra and buy an open ticket because in an hour there is no chance to get around.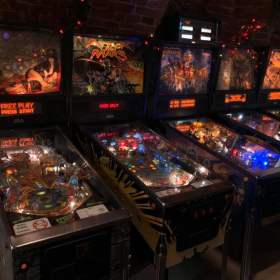 Something for the spirit and eye
ART ME Contemporary Art Gallery 18 Stradomska Street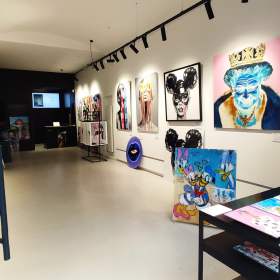 The owners and founders of ART ME Art Gallery are two sisters, Iwona and Edyta Grzyb. In the gallery you can view and buy a limited series of works by the Artists in the form of prints under acrylic glass.
The gallery is located in the center of Krakow near the Wawel Castle at 18 Stradomska Street, where the works of various artists are presented.
Iwona and Edyta Grzyb have been active on the art market since 2015, since when they have been busy promoting Edyta's art.
Her works can be seen in exhibitions around the world and in Limited Edition format in a gallery in Krakow.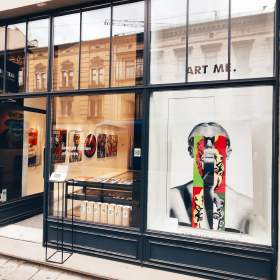 While we're on the subject of beauty.
WOODLANS at 7 Stradomska St.
This is a workshop of unique wooden watches .The owner handcrafts watches from oak wood and works with watchmaking precision.On the side of each wooden watch he puts a consecutive number and an artistic signature.So if you appreciate a unique style, you like classics at their best then you must take a look here. And we can also add that the owner is very friendly and open ;)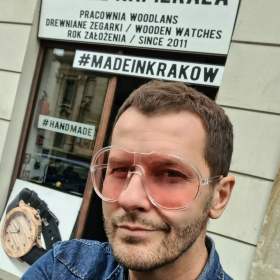 Well, as we are already shopping it is also worth a look at..
Kacper Global Stradomska 21street
A unique store with leather footwear. Here you will find unique styles in a variety of colors. All shoes are made in Poland from the highest quality leather. We like the colors of the shoes the most. We guarantee that everyone will find something for themselves.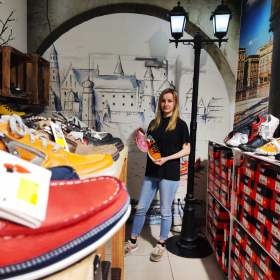 Once you've made your way around and got tired on our street. It's worth stopping and relaxing a bit in ...
Frania Cafe ;)
You will find the best coffee in Frania, because the owners love coffee and put a lot of emphasis on quality and the way it is brewed.For coffee, homemade cakes ... or if you get hungry Frania serves breakfast all day long.
This is a unique place on the map of Krakow, because while you are relaxing in the cafe area, your laundry is spinning in our professional washing machines.For the busier ones, there is also an option, to leave your laundry and pick up a clean one at your convenience.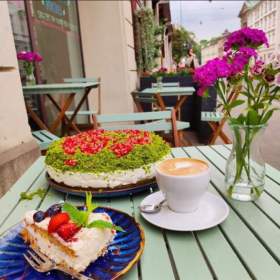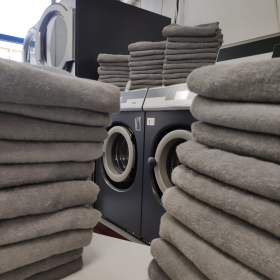 Pizza Loft
Here you will truly find a pizza unlike any other. Unique dough and tomato sauce ! They have a very diverse menu , so that there is certainly something for everyone. Vegetarians, vegans, meat lovers and even people who want to limit their gluten intake. We recommend.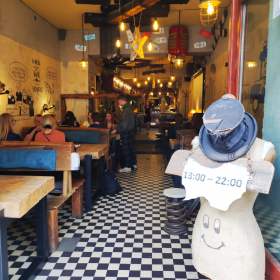 And how do you like Stradomska Street ?!