One of the suggestions for a filling and warming breakfast is Shakshuka, which is eggs stewed in autumn vegetables, aromatic tomatoes and celery. A characteristic ingredient that gives power is juniper sausage, everything goes insanely.
We all love pumpkin, that's why we created the Pumpkin Love Breakfast. It is a fluffy omelette with braised pumpkin with chili, coriander and ginger. The delicate structure of the omelette and pumpkin is broken with roasted walnut, and the whole thing is held together by a salad of arugula and vegetables.
Well wi
After a specific breakfast, we can go to Kazimierz. Krakow's Kazimierz is one of the most beautiful and interesting districts of the city, which delights with its atmosphere, history and culture. In autumn, you can admire not only the colourful leaves on the trees, but also many attractions and monuments that are worth seeing. Here are some suggestions on what to see in Krakow's Kazimierz district in autumn:

Szeroka Street is the widest and most representative street of Kazimierz, which was formerly the center of Jewish life in Krakow. There are three historic synagogues on Szeroka Street: Stara, Remuh and Poppera, as well as the Remuh Jewish cemetery, which is one of the oldest in Europe

The Church of Corpus Christi is one of the most beautiful Gothic churches in Krakow, which was founded by Casimir the Great in 1340. The Church of Corpus Christi impresses with its rich interior decoration, in which you can admire, m.in, the main altar from the 18th century, polychromes from the 16th century and the Baroque pulpit.

The Museum of Municipal Engineering is an interesting museum dedicated to the history and development of urban technology in Krakow. The Museum of Municipal Engineering is housed in a former tram power station from 1901 and presents, m.in, historic trams, buses, cars and bicycles, as well as exhibitions on energy, telecommunications and environmental protection.

From Krakowskie Kazimierz you can cross the Bernadka footbridge towards Podgórze. to admire the street art in this part of the city . Podgórze is a district of Krakow that hides many secrets and curiosities. Here you can see unusual murals, graffiti and art installations,which create a unique atmosphere of this place. Some of them are works by famous artists, such as Banksy or Blu.

Father Bernatek's footbridge is a modern footbridge over the Vistula River, which connects Kazimierz with Podgórze. The footbridge is decorated with sculptures by Jerzy Kędziora, which move in the wind, and padlocks of lovers, which symbolize their love. The footbridge is especially charming in the evening, when it is illuminated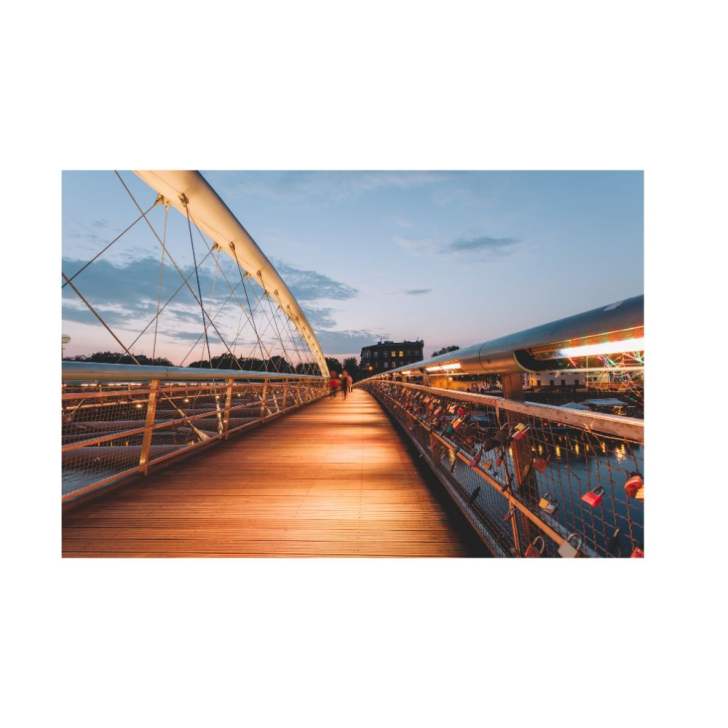 Ghetto Heroes Square is a place of remembrance of the Jewish ghetto that existed in Podgórze during World War II. On the square there are 70 metal chairs, which symbolize the abandoned furniture and belongings of Jews deported to death camps.

St. Joseph's Church - is an impressive Gothic church from the nineteenth century, which dominates the Podgórze Market Square. The church has an 80-meter-high tower that can be seen from afar. The interior of the church is richly decorated and impresses with its architecture and sacred art. Above this church there is a large park of Wojciech Bednarski, perfect for admiring the colors of Polish autumn.

Bednarski Park is a beautiful and green park in Krakow, which is located in the Podgórze district. The park was founded by Wojciech Bednarski, who was a teacher and councillor of the city of Podgórze. The park was created from a former limestone quarry, which, according to legend, was the workplace of the sorcerer Pan Twardowski. The park has an area of 8.46 hectares and is divided into five gardens that have different vegetation and attractions. In the park you can see, m.in, a monument to the founder of the park, a characteristic staircase, a fountain and a playground for children. In autumn, it attracts nature lovers to admire the colors of nature.

At this time of year, a visit to the Botanical Garden must be a must.
Botanical Garden-is an ideal place for lovers of nature and botany. The garden is over 200 years old and gathers more than 5000 species of plants from different climatic zones. In autumn, the garden delights with its colours and fragrance.

For those who are more comfortable, a good option is a cruise on the Vistula River.
A boat cruise on the Vistula River- This is a great way to admire the panorama of Krakow from a different perspective. You can go on a cruise on a white ship or a sailing ship, which resembles a pirate ship. We will sail it all the way to the abbey in Tyniec, the whole route and the abbey itself in the colors of golden autumn will take us to an enchanted reality.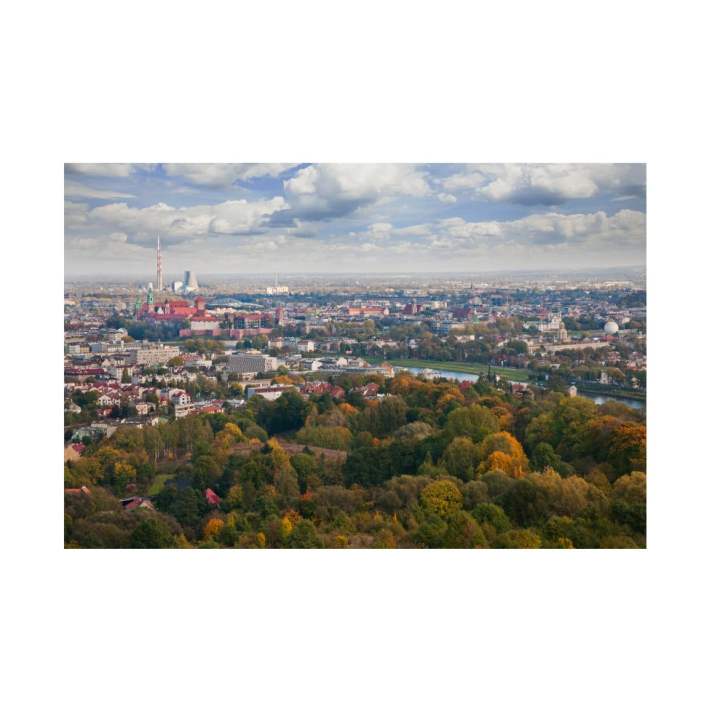 A slightly further, but obligatory trip in autumn is a trip to Ojców
Ojców - in the autumn version is a beautiful and picturesque view, which is worth seeing with your own eyes. Ojców National Park is one of the smallest, but also the most charming national parks in Poland, which offers many attractions and monuments to visit. Here you can admire unusual rock formations, caves, castles, chapels and churches, as well as rich fauna and flora.
The Ojców National Park is an ideal place for a walk, a bike trip or a picnic among nature. In autumn, the park impresses with its colours and atmosphere, and provides many attractions for nature and culture lovers.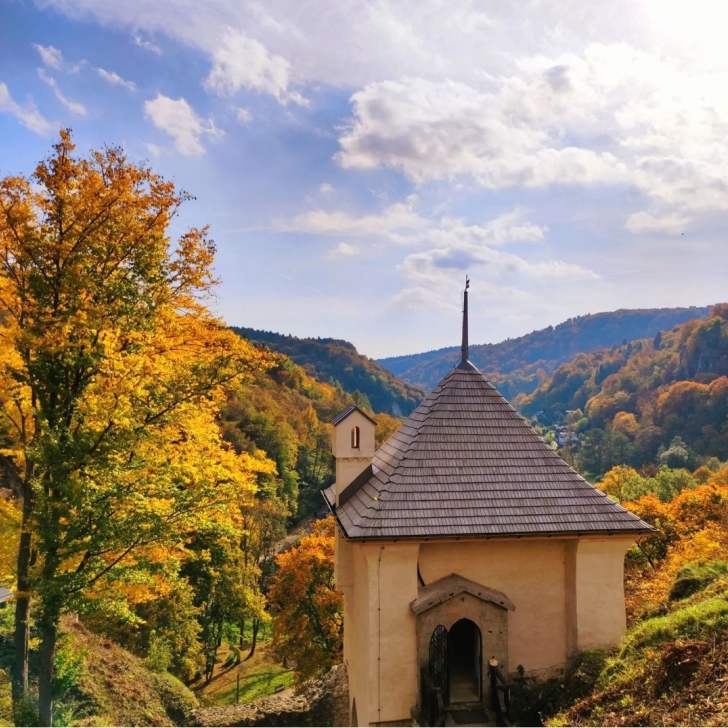 These are just a few of the many suggestions for seeing the Royal City that Frania Cafe recommends for the autumn season, during a weekend getaway.
Of course, we are waiting for you in the evening at Stradomska 19 and we will be happy to hear what you have managed to see in our wonderful city and its surroundings.
See you in Krakow.